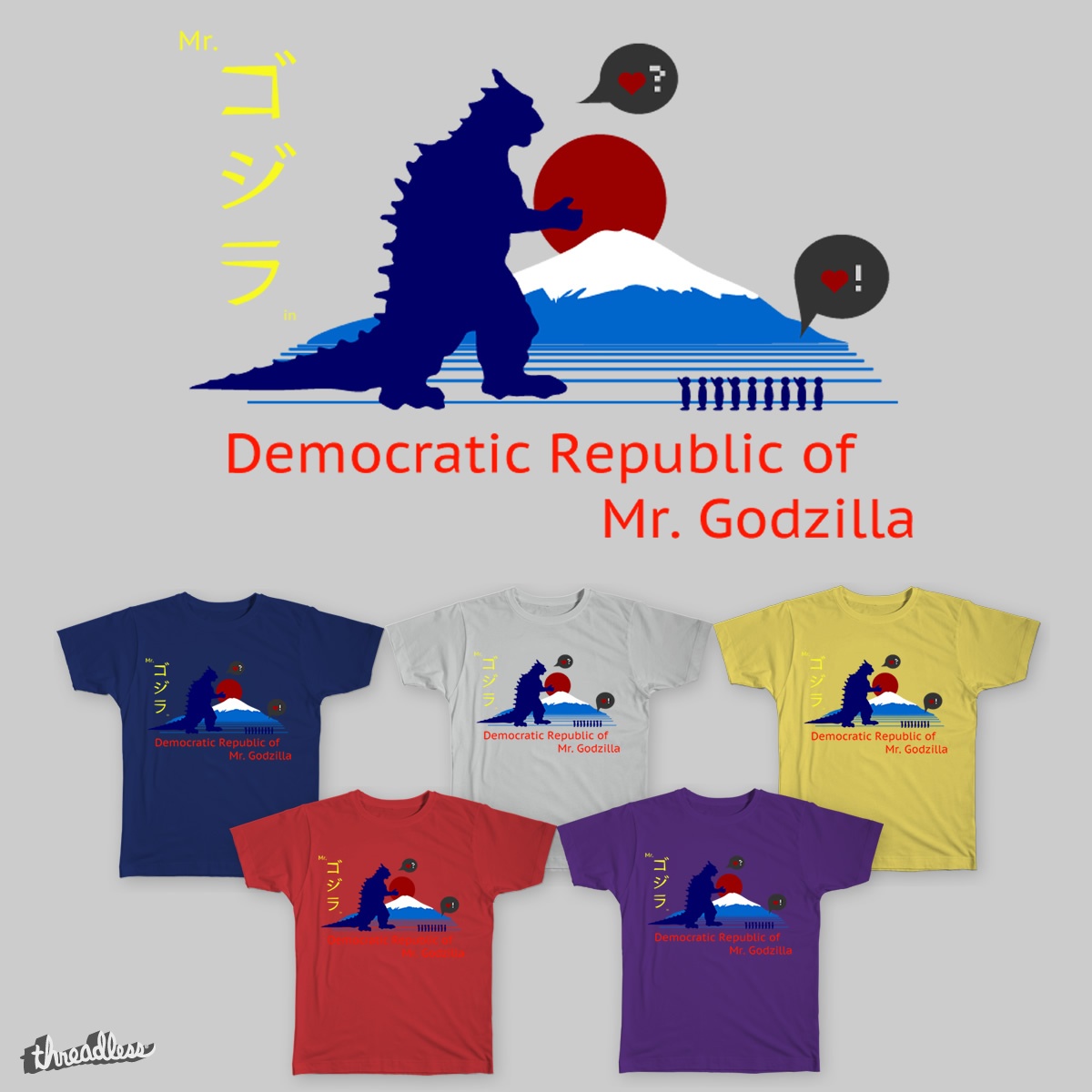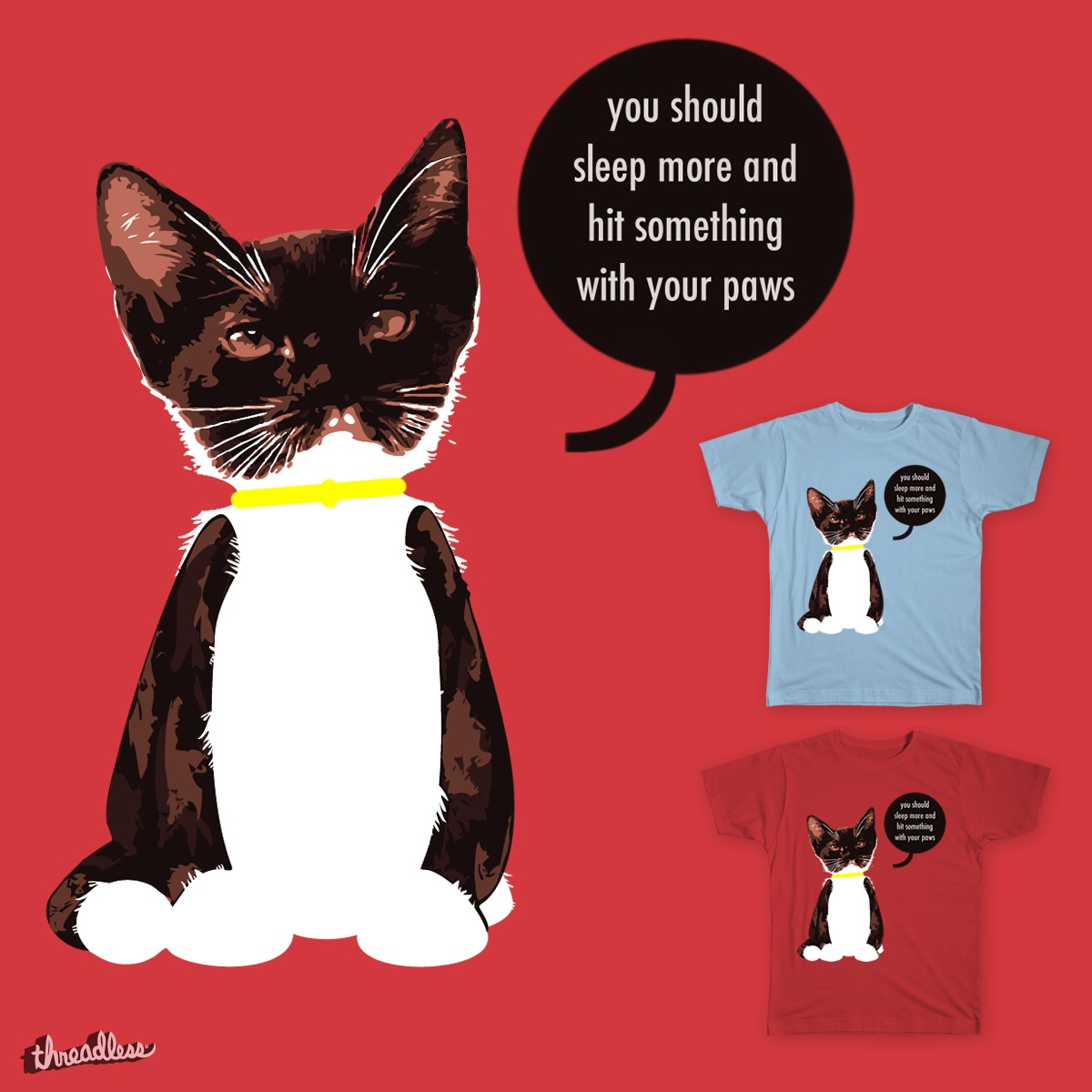 These two images above are creations of mine and they are up for scoring at
Threadless
until 17th March! Oh yeah! (I tould'ya that one day I would go beyond
post it notes
!)
If you think it is worth, please give me your scores! The best the scores, the greater the chance of they picking it up for selling on the website.
All you have to do is to click on the score you think is fair, login with you facebook account, if you don't have a Threadless account and that is it.
However, if you prefer, you can go directly to their website and give your scores there, clicking
here to the one of Mr. Godzilla
or
here to the one with the cat
. It works the same way.
And, if I'm not asking too much, if think it is just and good, share the the links in your timeline, send it to your friends, to your family, to your contacts in the Russian mafia, do what you want! I will be greatly grateful!
And, since we are here, just for fun, perhaps it would be interesting to talk about the idea behind each design. (Yeah, sure, why not?)
The Mr. Godzilla design is part of some ideas that I have to countries that do not exist. I have other unfinished designs with flamingos, pinguins, coffee and other things. A nice detail, that may be missed, is the text in Mr. Zilla balloon, it is pixelated, like showing that his voice is not smooth, like a normal font would represent, it is a primitive voice, or something like that.
About the cat words of wisdom, it was created based in a photograph of one of my cats when she was a few months old. This cat is a little different, she has a "the alternative artist of the house" vibe, you know? She has this contemplative look and I thought it matched with some saying that are like these secrets of wisdom, in this case something that make cats happier than humans. They sleep more and they hit things with their paws. It is a good advice, no?... Another saying that I considered using was "it is completely normal to hate someone you never met", but I decided not to use it, because the world is already filled with messages of hate.
I also wanna say that this is just the beginning, that I will send more designs soon and I will certainly ask again for your help.
Earlier this year, I wrote here things about future projects, about drawing and things related to that. I already wrote here many times about that old story of trying to do things for yourself, to find out a way to make money doing something you truly believe, to open other possibilities of living and doing things to make the world a less f*cked up place. I don't know if the designs will end up being sold on the website, I hope they do, but apart of that, it is good to see that the wheels are spinning, that this things is being done and others are on the way. It is time!